A Tribute to Queen Elizabeth
This is a tribute to Queen Elizabeth, who has enjoyed a passion and life with horses from her birth until her death. At the tender age of three, she began riding and on her fourth birthday, she received a Shetland pony, named Peggy, as a gift from her grandfather, King George V.
She went on to make her official debut as a Princess on a horse named Tommy at the annual Trooping the Colors Ceremony. In the year 1969, the RCMP (Royal Canadian Mounted Police) gifted a beautiful black mare, named Burmese, to the Queen and from 1969 through 1986, she rode Burmese, side saddle, in the annual ceremony. Burmese was a Thoroughbred/Hanoverian cross.
The Queen was also a huge enthusiast of British native pony breeds, and she established breeding programs for the Fell, Shetland and Highland ponies to preserve their bloodlines. The breeding facilities for the Shetland and Highland ponies are at Balmoral in Scotland, while the Fell ponies are at Hampton Court.
Her Majesty also has a few racehorses in her stables. The way this came to be, was through an inheritance from the passing of her father, King George VI. Upon his death, she inherited the breeding and racing stock and now owns many thoroughbreds.
The Queen's love for horses has passed on through the royal family.
Her daughter, Princess Ann, was the very first Royal to compete at the Olympics on the Queen's horse, Goodwill in 1976. She didn't win any medals, but went on to win many other shows afterwards. Her late husband, King Philip, as ell as her two grandsons, Prince William and Prince Harry, all played polo. King Philip also loved to compete in driving competitions, and it just so happens to be that the theme for Breyerfest 2023 is Driving Forward! You won't want to miss it!
Every year, the world's largest horse show, the Royal Windsor Horse Show, takes place and the Queen never missed it. She would enter her own horses and ponies in the show and in her later years, she would be seen making an appearance and enjoying the wonderful horses and their owners. In 2019, she got to meet the famous dressage horse, Valegro! Breyer has immortalized him with his very own model.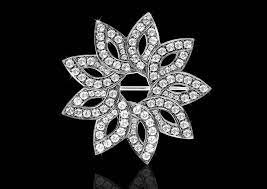 In 2014, Queen Elizabeth II was awarded the FEI Lifetime Achievement Award for her life-long contribution to the horse industry. The award is a stunning white gold brooch consisting of nine intertwined diamond horseshoes.
One interesting fact about Queen Elizabeth II that you may not know is that in the 1960's, she bought a purebred Cleveland Bay colt, named Mulgrave Supreme, that was slated to be exported. In doing so, she is credited with saving the breed from extinction. The Cleveland Bay is England's oldest indigenous breed, and they are used to pull the royal carriages.
The Queen rode her favorite Fell pony, Carltonlima Emma, up until the time of her death at the age of ninety-six, on September 8, 2022. Emma was so famous that Breyer created a model of the Queen's pony.
Her legacy and love of horses lives on even after her death when one of her thoroughbreds, West Newton, won at Pimlico just two days after Her Majesty's passing.
May she rest in peace. Happy trails!