Most Valuable Stone Model Horse
Most valuable Stone model horse is our today's featured topic. Stone model horses are always valuable because of their one of kind and rare model horses. But today we are discussing the model horse from Stone horses that is not one of kind, but it is one of the rare model horses manufactured by Stone horses.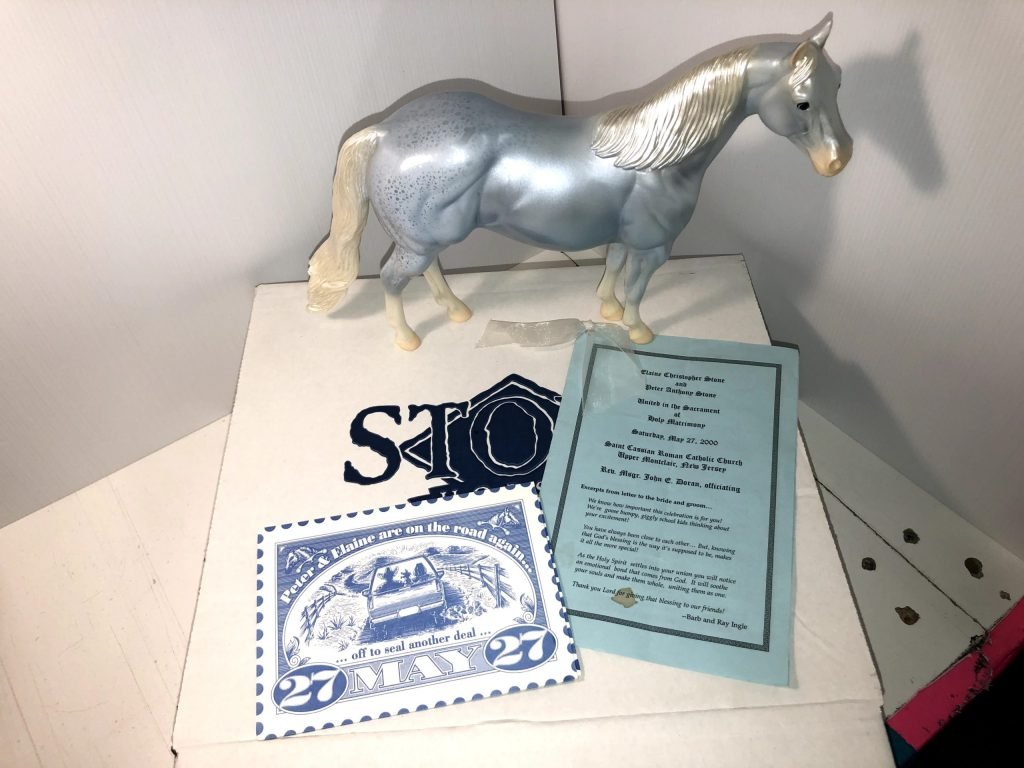 ---
---
Wedding Invitation with Horse and its Decorations

Some invitation pictures you can see in gallery
Most valuable Stone Horse
Here is why it's one of the Most valuable Stone Horse models. In our opinion, this horse is very special, not only because 27 were made, but in order to get one you had to be a guest at Peter and Elaine Stone's Wedding ceremony. It was never available for sale.
Something old, something new, something barrowed and something blue. Peter & Elaine Stone got married on May 27, 2000. As their "something blue" they gave 27 guests this beautiful ISH Quarter horse model to honor their wedding. Each model came with its own decorated box along with the wedding invitation. To make it even more valuable, Peter and Elaine both signed and dated the belly of the horse. What makes it so rare is the fact that you had to be there to get one of these models. His size is 11″ which is comparable to the Traditional size of Breyer Horse models. It might be a Holy Grail model for model horse collectors who have very rare & unique model horse collection.