Are you asking yourself like I am, "What is going on in this world, lately?" It's just one crazy thing after another or so it seems. Yesterday I mentioned that we should pray for our horses and jockeys and look at what happened at the 144th running of the Preakness!
Bodexpress (#9) threw his jockey, John Valazquez, immediately upon breaking from the gate. Horse #4 was acting up in the gate, too. Thankfully no one was injured and Bodexpress stole the show running the entire race plus an extra lap before being pulled up by a track horse.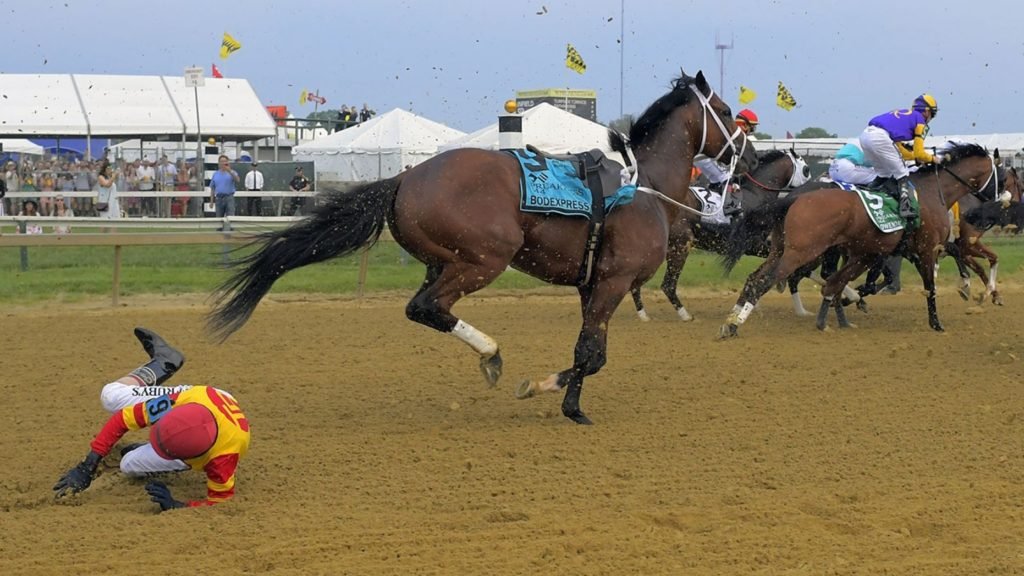 Well, he may have been classified as not finishing the race, but we all know differently. Let's not forget the winner, War of Will. I can't wait to see what The Belmont is going to bring us! Enjoy the replay of the Preakness above.
As for the full blue moon on Preakness day, it was a very unusual event. Normally a full moon is called "blue" when a month has two full moons in it, but that was not the case on May 18th. Actually, it is called a "blue" moon because it happens to be the 3rd full moon in a season that will have four full moons. This Spring Equinox will see four full moons (March 20th, April 19th, May 18th and June 17th) when normally only three would occur. I'm just saying…