Numerous young girls (and boys) long for a birthday wish of owning their very own pony or horse. They dream of riding through the wide open fields upon this magnificent creature with flowing mane and tail and the wind blowing through their hair as they gallop across the pages of their very own fairy tale. A lucky few of those girls and boys will have their dream come true and actually have the chance to own their very own horse. Some of these young girls will grow up to be ladies who still love the rush of a ride or simply the appeal of these excellent animals! For those young girls, ladies and the young boys and men who never got the chance to own the real thing and can't shake their interest with this fine creature, then the next best thing is becoming a model horse collector!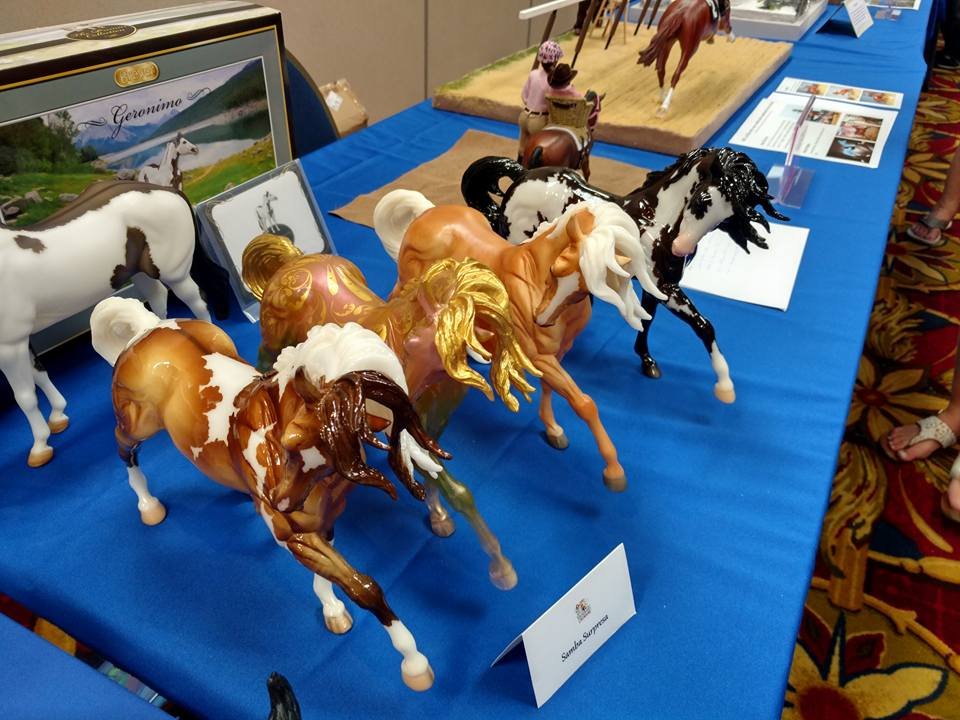 The biggest and most widely known company is Breyer Animal Creations located in New Jersey. They are the biggest toy model horse retailer around. The first time you lay eyes on one of these models, you'll be impressed with its wonderful detail. What's more, if you happen to receive one of these beauties for your birthday or Christmas or any special occasion, it will be the beginning of a life-long love and addiction! Unlike a real pony or horse, that requires lots of hard work and attention, your model horses have many benefits. You can own more than one, you never have to get up at the break of dawn to care for them, no trimming feet, no emergency vet visits just to name a few. You can show them like their real counterparts, display them, collect various breeds, trade, sell, play and just cherish their grace and beauty.
The quality craftsmanship and materials make the Breyer horse highly collectible. Personally I received my first Breyer Horse for my 10th birthday and that grew to continue for all of my birthdays and Christmases. Today I own more than 700 models and I passed the addiction on to my daughter!
So, if your youngster has put a pony on his or her birthday list instead of Barbie, check out a Breyer Model horse instead. Choose their favorite breed and start a new hobby that your entire family will get caught up in. It's the next best thing to owning a real horse or pony of your own. Happy collecting!