Breyer has officially announced its newest club and it's open for registration. Appropriately named The Fairytale Friends Club, this one is for anyone who believes in the magic and mystery of unicorns!
Legend has it that just gazing upon one of these wonderful and elusive creatures is an omen of good luck and fortune. Unicorns symbolize goodness, purity and truth and it is said that they only reveal themselves to those who are pure of heart, especially fair maidens.
With this club, members will receive two mini collectible unicorns every other month (6 of each per year). One will be a Stablemate and the other will be a Mini Whinnie. They will come in a keepsake drawstring satin bag.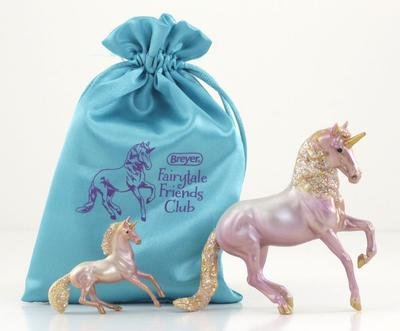 Membership is open until June 30th, so join today!