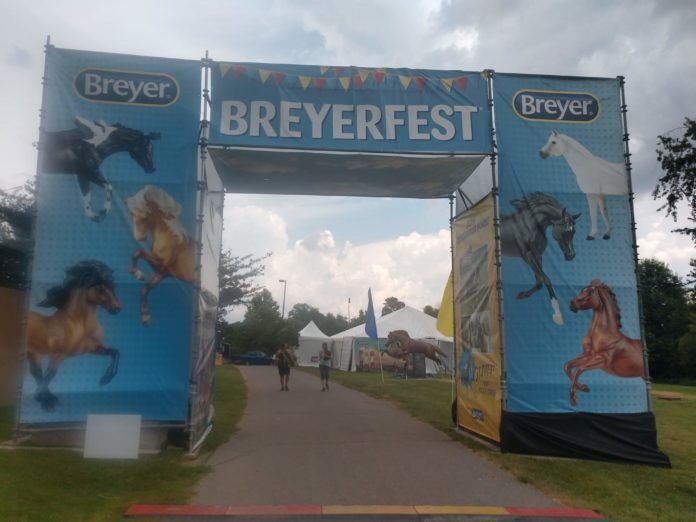 As you may know, I am currently attending Breyerfest 2019. I have so much to share, but I have discovered that the WiFi is not strong enough to upload my pictures and videos that I want to include in each blog:( I just wanted to write a little something to let you know that I will share all the great things I have experienced as soon as it is possible.
With that said, this is the 30th anniversary for Breyerfest and things are really hopping here. Attendance for the event is sold out with approximately 30, 000 fans in Lexington for this iconic festival. Needless to say, where ever you go here, everyone knows Breyer is in town!
Breyer has really upped their game. They have made a special area with a huge tent (big enough for over 500 guests) for the Special Runs, which are special horses that can only be purchased with a ticket given to 3 day ticket holders. I am having the hardest time getting the model I desire, Banner! I am a little worried that for the first time ever I may not get what I want. They have added water stations for humans and pets plus they have giant misting fans to keep attendees cool. Many of the improvements include larger areas, bigger tents, more food vendors, extra pop up stores, shuttle buses and extra baggage checks. The system is working very well.
As I said, I will share all the good stuff as soon as the internet airwaves open up again, so stay tuned, folks…good things are coming!